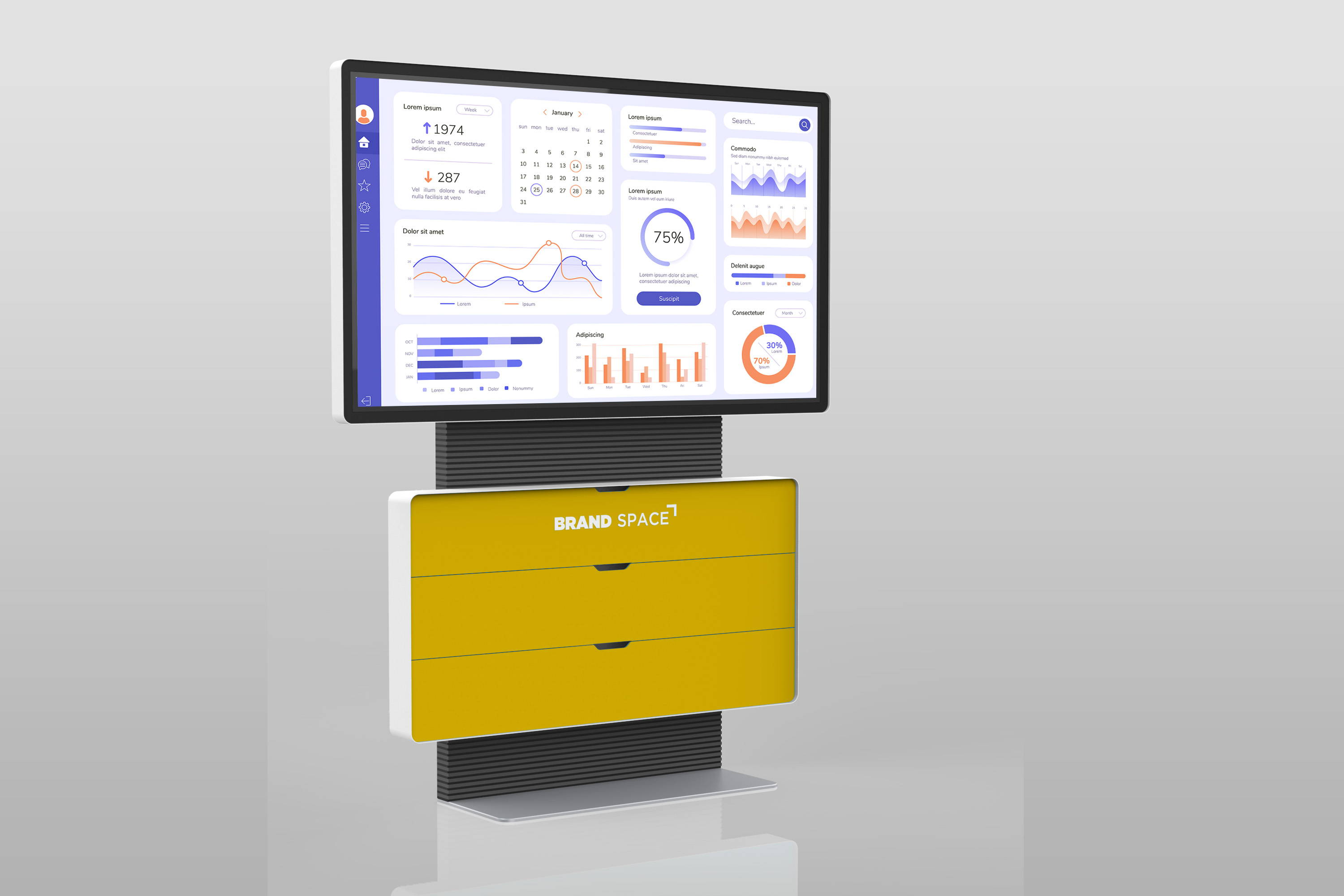 For any Commercial Displays

Perfectly fits into any cooperate environment.
Effectively conceals redundant equipments.
Color-matches to your need.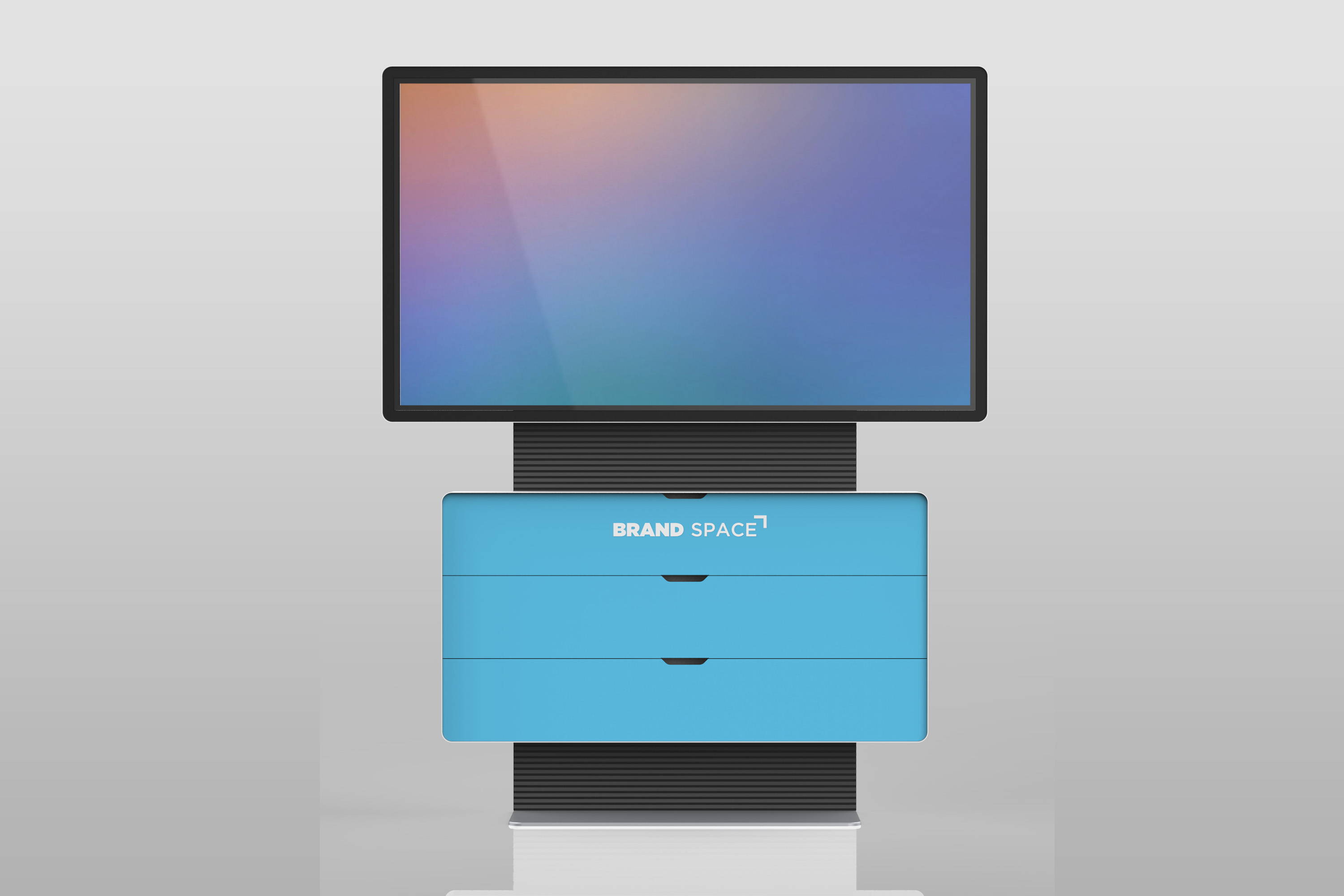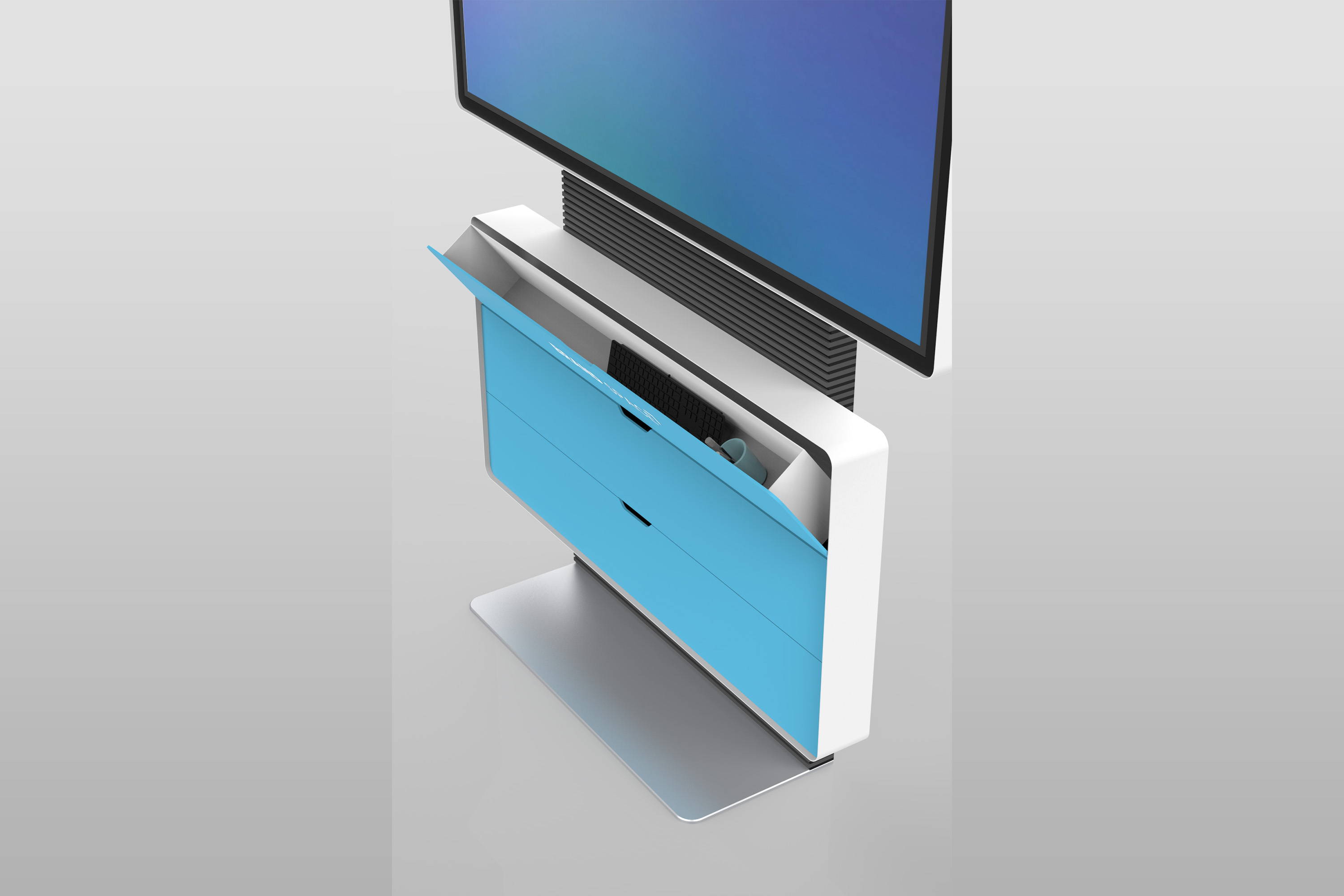 The Multi-Purpose Kiosk for Office Environment
The Idea
Corporate space is a special environment where everyone should be excel at their jobs while still be amazing at other things too. At AlpsAV, we thought that the displays, the TVs there should be different too, so we deciced to bring a special kiosk to the office. That's the birth of The Office Kiosk I.
The Solution
Despite its look, this AlpsAV Immersive Solution can not be identified simply as a presentation TV. The name says a lot, it's an office kiosk, which you can use for many purposes: office public display, presentation TV, storage, ... The Office Kiosk I does it all, you name the task!
• AlpsAV AV03-G2 XL Mounts
• AlpsAV Custom Equipment Bracket
• AlpsAV USB Buttons
• Shelves
• Commercial Displays